Activate A Transformation
Play

Your Wise Moves

™

to engage and activate a transformative change. 

This conversation helps you tap into the forces of nature, unearth what is most important, and mobilize the mental, physical, emotional and spiritual forces of our human potential.
Tap into your mindfulness that's driven your success thus far, and grow beyond your current state by setting yourself in motion. 

Trailblazers push themselves to explore new terrain and push boundaries; 

Your Wise Moves

™ sets this journey into motion through great questions, dynamic dialogue, mindful movements and the 5 Mindful Moves™.
This insightful, experiential and fun conversation will guide you to embody your inner knowing and enrich interactions with others. 
Using a game approach, you unleash your creative energy, and identify a clear roadmap to light your way forward.
"Imagine getting past your fear and being reminded how to be in possibility. That's what playing Julie's transformational game did for me. Through a mixture of meaningful conversation, the wisdom of the natural elements, some probing and well-thought out questions, physical movement, and Julie's masterful guidance, a small group of us were each brought to our own clarity on the issue we came with. For me the game was very powerful. It reminded me of a pivotal time a few years earlier when I had first decided I was ready to start my nonprofit. A time when I was terrified, but knew exactly what I needed to do. Playing Your Wise Moves with Julie and a few other women allowed me to identify the feeling of fear I had been experiencing recently, and it helped me acknowledge that fear and to let it go. Even more importantly, Your Wise Moves reminded me of my purpose, and enabled me to clearly see the direction I need to go in now to continue to live that purpose authentically." 

 ⎯ 

Ivy Kaminsky, founder of Find Your Power
Learn to play a bigger game – to host a healthy culture, in which everyone is nourished and moving forward together, in-tune with our innate rhythms and wisdom. 
Julie Delene (founder of Move As One) created a wholistic, ecoCreative system that ignites all elements of your power. Julie will facilitate this playful conversation to master-mind solutions together. She will guide you to reveal what is most important and inspire your unique way forward. Contact Julie here.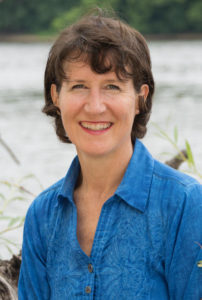 Want to join the conversation?