Solving problems together
It has long been an interest to cross-pollinate the wise women leaders I work with and solve problems together. I've been nudged to do this NOW.
Here's the invitation: Let's connect together and explore upstream solutions for the over-arching mental health needs in our communities.
A number of years ago, I facilitated a Bush Connect meeting with John Choi, Attorney General from Ramsey County, and the discussion then was about moving solutions upstream too. 
Six women leaders began the conversation March 22, 2023 and will continue the conversation in September. Plan to join us.
Four visions emerged that we will continue to explore, including:
1) Nourish NEW social norms and values to support change = Emerge organic, natural, sustainable, rooted solutions from ground-up. Allow, welcome resistance, open minds to embrace change. Flip Maslow's hierarchy, see wholeness first, focus on worthiness and assets rather than deficits. Deconstruct, unlearn old systems. Move from "needs" to "wants" for thriving. Give it a VOICE; share in writings, podcasts, books and more.
2) Emerge collective from our communities = Gather for conversations. Connect main arteries, gather groups and leaders together, engage all sectors, share stories like Human Library, ask better questions, practice Holy listening, meet people where they are, be present while holding clear intentions of wholeness and worthiness, tell story differently, not all trauma focused, embrace change together.
3) Bridge activities, weave together a NEW system = Build resources, braid together tools, techniques, orgs, groups. Empower people and develop capacities for listening, laughing, being curious, being centered, finding wisdom within, being spontaneous with ease and joy … to flow with river. Bridging activities can include nature, gardening, drumming, moving, dancing, humor for opening to primordial life force and present moment awareness. 
4) Join leaders together to support = Co-create and collaborate with balanced, wise leaders. Engage supportive funding, break patterns of patriarchy. Engage leaders who welcome humility, level playing field, suspend judgement, listen more, say less, and weave together connections.
This is an interconnected systems activity where we explore by listening and emerging our shared values and visions. As we weave together our actions, it will help us all make significant change in our communities. 
In this retreat, plan to engage mindful activities by breathing and moving in-rhythm with our bodies as ways to receive and integrate wisdom. Along with mindfulness tools and practices, we pick game cards from Your Wise Moves™, to awaken and co-create greater potential.
Held at Peace Lily Sanctuary, our new retreat home, a great place for hosting this type of conversation with expansive space and windows around to listen to the land. I believe we all need to regenerate in connection with the earth, while integrating our body, brain and breath. This dynamic conversation will help you renew your passion and purpose, and shine a light forward. 
What do we want to transform? What blocks us? Some ideas we discussed include:
Isolation, need more community, bridge

Fear, scarcity mindset, victim mindset

Distractions, we bounce

Polarizations/division, all in crisis, blame others

How can we better support each other compassionately beyond systems?

Get out of our Pre-Shame, step-in, make mistakes, release judgements

Focus on Worthiness, break the patterns

Tribalism, elitism, more educated, experts, have all the answers, "

othering"
Those who fall through the gaps, services are not available
Get out of stuck place, very simple, listen and hear, Love all up!
Join us for the next retreat to continue the conversation. 
Let me know if you can join us at 
julie@move-as-one.com
Let's transform this together! 
Julie 
Julie Delene (founder of Move As One) created a whole-system, ecoCreative approach that ignites all elements of power. Julie will facilitate this conversation to master-mind solutions together. She will guide you to reveal what is most important and inspire your unique way forward. Contact Julie here.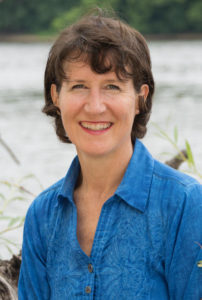 Want to join the conversation?